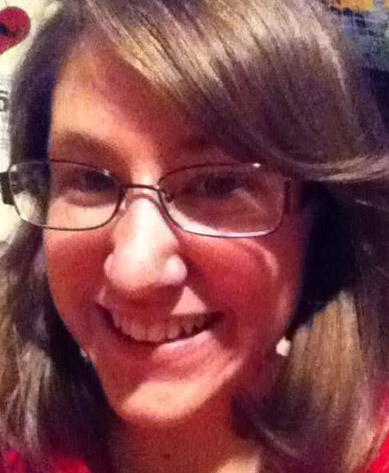 Hi there Sound Beat world!
I wanted to introduce myself since you might be seeing quite a bit of me on this blog.
My name is Aimee and I love music. I've been graciously allowed to work at Sound Beat through a grant from the John Ben Snow Foundation. It's been fun so far – and kind of different. I live in New Hampshire and I'm the first distance student they've ever had. It will definitely be a learning experience for us all. I plan on documenting my time working for Sound Beat, giving you a bit of a glimpse behind the scenes as I experience it all firsthand. Before all of that, a little bit about me.
I was first introduced to the Belfer Audio Archive this past summer when I was up at Syracuse for my residency. (I'm a first year graduate getting my masters in library science.) One of our many field trips involved a tour of Bird Library and then that little hidden gem next door.
It was love at first site. All the old phonographs, cylinders, vinyl records! I could hardly contain myself in excitement. I took so many photos that day because I knew I had to show my dad. He's the one that got me into music.
Growing up I was raised on Buddy Holly, the Shirelles, Moody Blues and the Beach Boys. I can remember sitting in the car, watching my dad push in a Shirelles cassette tape, and singing along to "Mama Said" as we waited for my mom to get her hair done. They were happy memories. And I'm sure, like a lot of you, it was a song that defined every big moment of my life.
When 9/11 happened, I remember hearing Lee Greenwood's "God Bless the USA" played over and over.
Billy Idol's "Dancing with Myself" became me and my younger sister's signature song when we felt like dancing around like buffoons.
I feel a surge of energy rush through my veins every time I hear Bay City Rollers' "Saturday Night", the song my dad used to play every Saturday morning to excite us for the family activity planned that evening.
I also feel dread whenever I hear the Gummi Bears theme song, the song my dad alternately played whenever he needed to get his four lazy kids out of bed.
The title music from The Princess Bride, "Once Upon a Time… Storybook Love", plays over and over in my head when I recall the day my older sister walked down the aisle and Beauty and the Beast's "Tale as Old as Time", the song playing on the radio, will be forever linked to the memory of holding my niece in my arms for the very first time.
Music has been a huge part of my life, as I'm sure it has for you as well. That's why what Sound Beat and the Belfer Audio Archive do is so incredible. They are preserving that history – and those memories – for years to come.
I can't wait to share with you more of my learning experience and the many memories associated with each of these recordings.
Happy listening! Any questions or comments? Send them to Aimee@soundbeat.org
Aimee