Written by Mason Vander Lugt, Syracuse University catalog librarian and proprietor of the historical music blog Dinosaur Discs.
When Frederick Osius pitched his 'miracle mixer' to Fred Waring in 1936, he must have piqued an interest beyond that of a financial investment. When the Pennsylvanians got their start at Penn State University, Fred was working toward a degree in architectural engineering. Although he had decided to pursue a career in music by the time he finished, old habits die hard.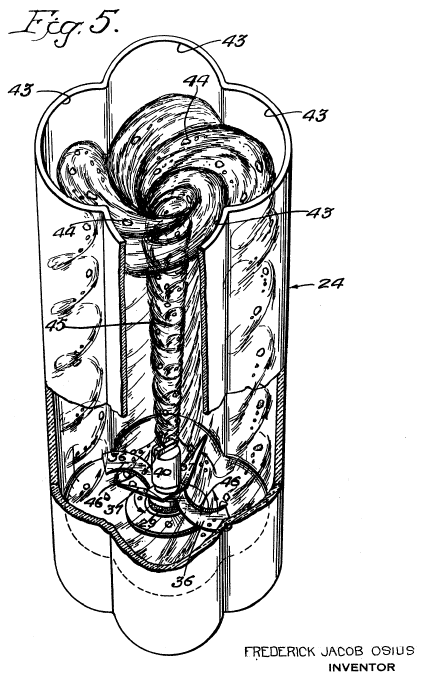 In his more than 60 years in the music business, Fred nurtured a reputation as a tinkerer and mad-inventor. He devised elaborate sound and light shows to accompany his stage shows, including the 'dancing tambourines' and 'dancing dominoes', in which the members of the Pennsylvanians would perform a choreographed dance on a dark stage, each holding a homebrewed combination of flashlight and cake pan. Audiences had never seen anything like it.
In the following years, Fred's "Waring Corp." also marketed the Aluron portable steam iron he'd designed to aid his musician's travels. He was also working on an electric hair dryer. A newspaper article published in 1976 (when fred was 76 years old!) mentioned that he was working on an improvement for venetian blinds.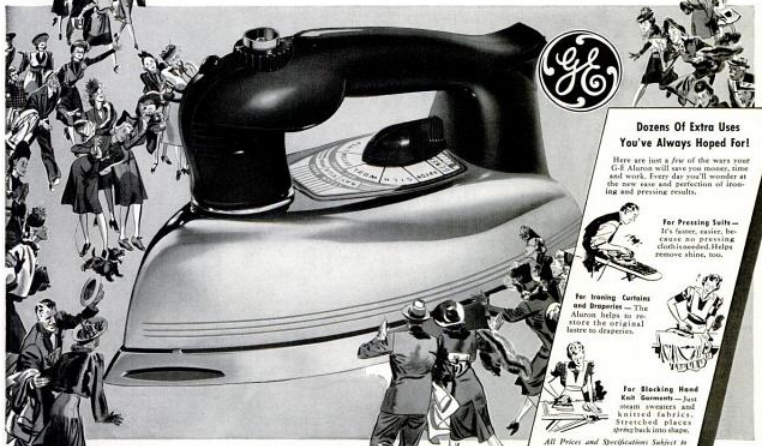 The same curiosity and persistence that made Fred a competent inventor propelled him to the front of American entertainment for decades. The Pennsylvanians performed on record, radio, film, and television in their 60 year tenure. You can see them performing for an early "talkie" picture from 1927 here.