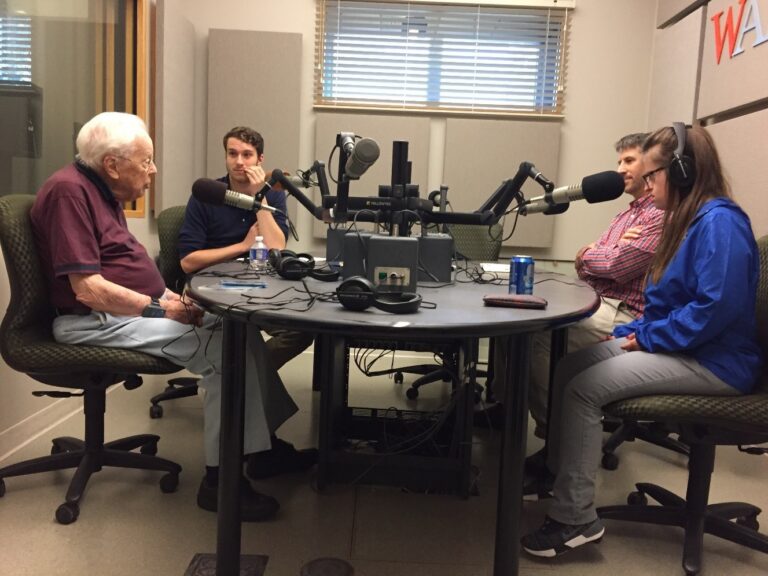 Sound Beat's foray into long-form audio projects include audio books, interviews, narrated journals, and documentary-style storytelling that highlights the experiences of iconic Syracuse University community members. Sound Beat: Access Audio projects have included collaboration with students, faculty, staff, and administration from partners across the Syracuse University campus, including the School of Education, Falk College, the School of Information Studies, the College of Visual and Performing Arts, the S.I. Newhouse School of Public Communications, WAER, Syracuse University Press, and the Office of University Counsel.

Inclusion and the student experience are at the forefront of Sound Beat: Access Audio's mission. Through an exciting partnership with the Lawrence B. Taishoff Center for Inclusive Higher Education's InclusiveU, students form an integral part of the team in all aspects of production, working with Libraries staff to develop their research, writing, and editing skills.
If you have an idea for a Sound Beat: Access Audio project, or you'd like to support the collaborative and inclusive mission, contact:
Jim O'Connor, Producer of Sound Beat at 315.443.4867 or jsoconno@syr.edu.
---
Recent Productions

A short video intended as a message for newcomers and community members alike: a brief introduction to the Indigenous presence and history on this land.

The Land You're On: Acknowledging the Haudenosaunee
Interviews and conversations with Indigenous community members and allies, providing the context necessary to understand the complicated history of the land you're on. Produced by Access Audio, a storytelling initiative of the Special Collections Research Center at the Syracuse University Libraries.

King Arthur and the Book of Corbenic
Based on the story of the same name by Christopher Catroppa '22. This retelling of the noble king's tale portrays Arthur as a young man gazing into his own future, and towards a quest that will change everything he knows about life and love

Reservoir Year
A Walker's Book of Days
Quietly transformative, Reservoir Year encourages readers to find their own ways to unplug and slow down, reconnecting with nature, rekindling old passions and sparking some new ones along the path.

Harry Haft
Survivor of Auschwitz, Challenger of Rocky Marciano
This exceptional audiobook proves that there are still unique stories of Holocaust survival to hear. Alan Haft's biography of his father, Harry Haft, who used brawn and boxing skills to survive under the Nazis, including imprisonment at Auschwitz, is one listeners will long remember.

The Emancipation of Grandpa Sandy Wills
Written by Cheryl Wills '89, this is the story of Sandy's journey from a suffocating slave plantation to a Union army camp in the Civil War, then on to a new life as a free man

Written by Cheryl Wills '89, the great-great-great granddaughter of Emma and Sandy Wills, this is the story of a brave and strong enslaved woman who had to fight for everything in her life.

These are the words interviewees used to describe Dr. Sarah "Sally" Short in this audio documentary featuring colleagues, friends and some of her 55,000 former students.

Warren Kimble left Syracuse University in 1957, eventually settling in the place that would become his home for the next five decades plus: Brandon, Vermont.

This two-hour production provides remarkable insight into the psyche of a captive soldier set against the backdrop of one of the most compelling events of the 20th century.