Written by Mason Vander Lugt, Syracuse University catalog librarian and proprietor of the historical music blog Dinosaur Discs.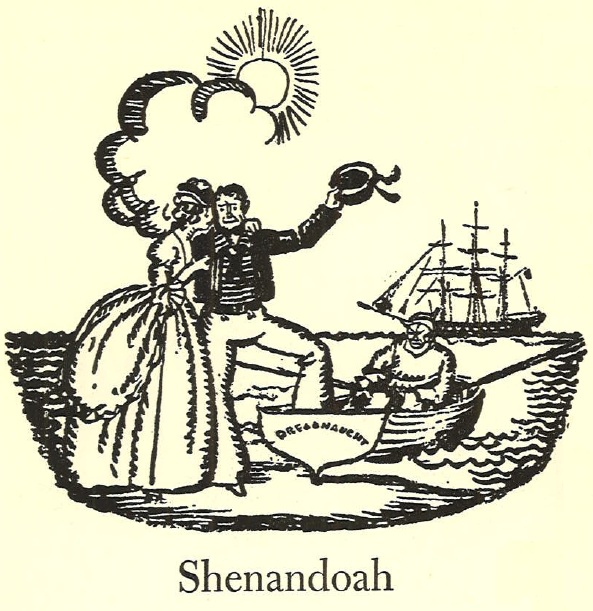 By the time "Oh Shenandoah" was first mentioned in print in 1882, the sea shanty was a dying breed. Steam ships had been sidling sail-ships (and thereby sailors) into obsolescence since the turn of the century. The article, in "Harper's New Monthly Magazine", begins by saying "The sailor is not as yet totally extinct" and seeks to "preserve the memory of his [the sailor's] songs".
If you don't think 'cross the wide Missouri' (river) sounds like a 'sea song', you're right. The song probably originates from French-Canadian or English-American voyageurs, colonial merchants who shipped goods up and down American rivers. From here, the song was spread across the eastern United States, making it one of the most popular, and one of the most varied shanties. In fact, Robeson's version entirely skips the common verse in which the white settler attempts to "woo" the "Indian maiden" along with him on his voyage. I'll presume this omission was intentional on Robeson's part, who was an educated gentleman who spent much of his later life promoting civil rights and speaking against imperialism.